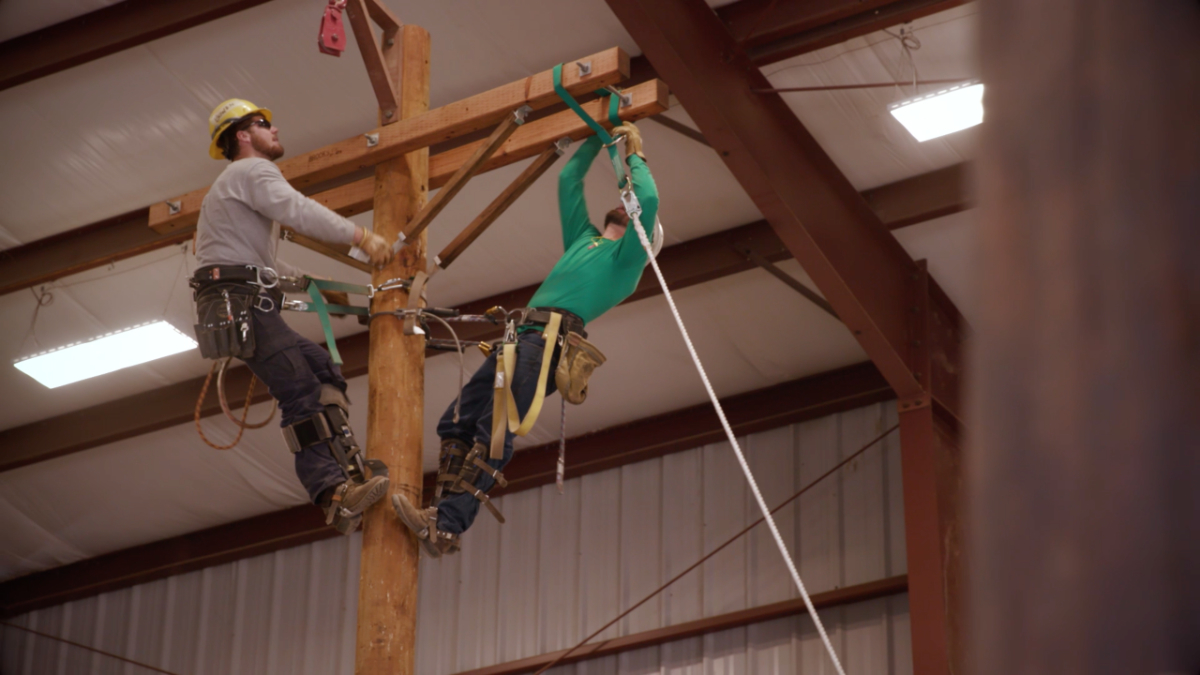 The American Line Builders Apprenticeship and Training (ALBAT) Committee was established on August 26, 1958. The ALBAT program is a cooperative labor-management training program funded and administered by American Line Builders Chapter, National Electrical Contractors Association (NECA) and International Brotherhood of Electrical Workers (IBEW), Fourth and Sixth Districts. This unique educational partnership pulls together the right people, technologies, processes and expertise. Fresh thinking delivers a world-class program for training individuals in skills needed to perform outside electrical construction and utility work.
ALBAT is a leader in preparing program participants to compete in a 21st-century economy. Our unique approach keeps pace with advancing technologies, innovations in training and human resource development.
ALBAT's training facility is located on 17-Acres in Medway, Ohio and serves two of the International Brotherhood of Electrical Workers' Districts. In the IBEW Fourth District, ALBAT performs the training for Kentucky, Maryland, Ohio, Virginia, Washington, D.C. and West Virginia. ALBAT serves the IBEW Sixth District in Illinois, Indiana and Michigan.
ALBAT's advantage as an apprenticeship provides the opportunity for individuals seeking highly-skilled, high-paying jobs and for employers seeking to build a qualified workforce. Our programs are built on providing flexible training that combines job-related technical instruction with structured on-the-job learning experiences. We are proud to train the top electricians in the following programs: Cable Splicing, Outside Line, Substation, Traffic Signal, Transmission, and URD (Underground Residential Distribution).